#FFFFFF
SLV Aquifer Targeted Recharge Project - Identifying "sweet spots" on the landscape for targeted recharge via ditches and ponds
As of 2012, San Luis Valley water users have been mandated by the State of Colorado to achieve recharge in its unconfined aquifer systems to the point of reaching State-defined sustainable water levels by the end of year 2031. To accomplish this task valley-wide, in excess of 600,000 acre-feet of water will need to be recharged into the unconfined aquifer systems of the region to meet this requirement during the remaining 12 years of the recovery period. Should recharge not progress as required, use of wells for irrigation could be restricted severely or turned off entirely by the State.
The Mosca-Hooper Conservation District has been awarded a $43,000 grant from the Rio Grande Basin Account of the Colorado Water Conservation Board to expand upon the San Luis Valley Recharge Optimization Pilot Project, a hydrogeology study to inform site-specific groundwater recharge potential in the San Luis Valley.
Grant funds from MillerCoors in the amount of $10,000, the Colorado State Conservation Board in the amount of $20,265 and $4,200 from the Rio Grande Water Conservation District have also been awarded to allow this project to begin in spring 2019.
This pilot-scale project will work to map depths from 5 feet to 40 feet below soil surface and is intended to locate site-specific differences in impediments to recharge, information useful to water managers to allow surface water to be routed to locations where recharge has the greatest potential. In 2019, a small-scale project will be undertaken, to validate the utility and applicability of this approach to broader areas of land surface within the San Luis Valley.
Mosca-Hooper Conservation District is partnered with Dr. Kate Zeigler, owner of Zeigler Geologic Consulting LLC, a consulting business based in Albuquerque, NM specializing in groundwater resource management for agricultural areas, to perform the study.
Innovative Approach
Electrical resistivity imaging is a geophysical technique that is used to image the subsurface using differences in the electrical resistivity of materials.

During an ERI survey, an electrical current is passed into the earth using paired current electrodes and the potential difference is then measured between a pair of potential electrodes.

The apparent resistivity of the material(s) being investigated is processed into resistivity contour maps to show variations along the deployed array and at depth.

Resistivity of subsurface materials varies based on composition and water contents.
How Impact will be Quantified
Finding geologic features like differing rock types, faults, sinkholes, etc.

Finding the top of bedrock beneath soil or fill dirt

Landslide mapping

Investigating water tables and finding water-bearing zones

Mapping out contaminant plumes

Defining the boundaries of landfills

Defining boundaries of archaeological sites that include ground disturbance
Predicted Benefits and Deliverables
Evaluation of scalability and application with water user groups across broader reaches of the aquifer systems based on pilot study experience

Development of web resources to share the progress of the project Iand help inform producers about both targeted recharge and local geology

Real-time sharing of data and interpretations as the project progresses
Static Pile Compost Project - Fungal-rich Compost Paired with Cover Cropping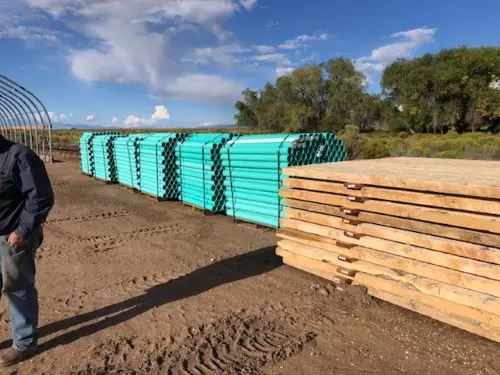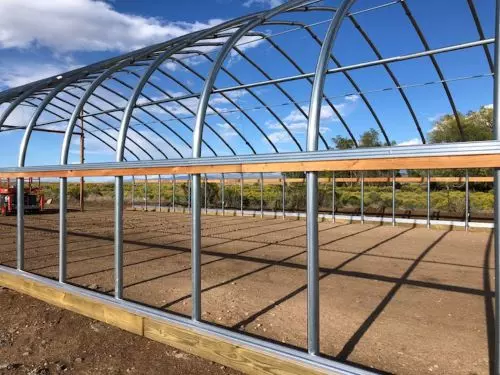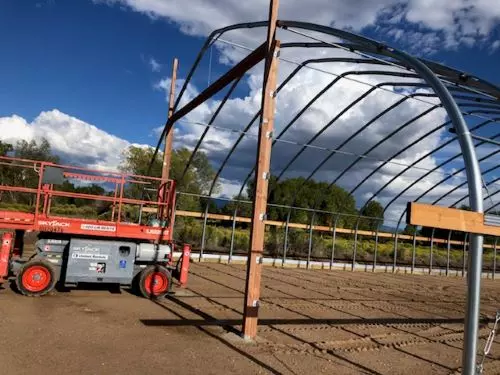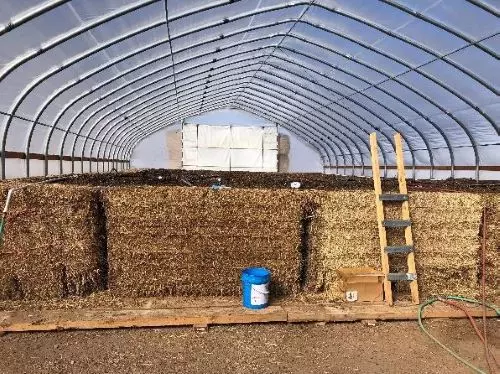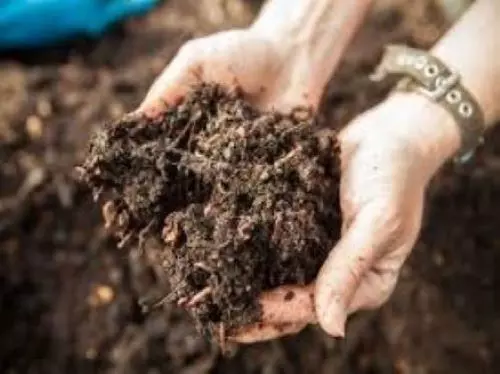 The Mosca Hooper Conservation District, eighteen San Luis Valley farmers, Soil Health Services SCC and Soil Carbon Coalition have organized to undertake the assembly of static compost piles to produce high-fungal compost for inoculation of portions of fields that will also be cover cropped. These compost piles take at least a year, and will be in process during summer, fall, and winter of 2018-19.
In the high arid San Luis Valley of Colorado, soil health issues include water scarcity, soil stability, production, and the participation of farmers in evaluating soil health and making decisions based on those evaluations. The objectives of this project include improved productivity, water use efficiency, and lowering the cost of maintaining soil fertility in irrigated cropland and forage production. We want to help build capacity among farmers and stakeholders to make and record soil health evaluations, and to learn, innovate, adapt, and spread soil health innovations.
Innovative Approach
High-fungal compost application with multispecies cover cropping

Open-source, flexible, citizen-usable data platforms that support research data collection on (1) as well as participatory soil health evaluations, and that support:

A shared, collaborative, respectful, site-specific, evidence-based intelligence on soil health and function that promotes and spreads integrated, adaptive soil health management systems
How Impact will be Quantified
Data platforms and data collection are specifically designed as a transparent feedback and learning system: measuring, mapping, and quantifying progress toward both objectives with soil analyses, soil health evaluations, and metrics on participation.
Predicted Benefits and Deliverables
A robust, adaptive, and biologically based restoration pathway that rebuilds soil health, soil fertility, and farm productivity by regenerating beneficial soil microbial community populations, structures, and biological functionality

Flexible, self-documenting prototype for community learning about soil health
This project is registered with the Bioreactor Registry.
Next Phase Static Pile Compost: Field & Soil Observations
The Colorado State Conservation Board awarded a $20,000 matching grant to the Mosca-Hooper Conservation District to support the continuation of the Aquifer Recovery/Future of Ag in the San Luis Valley - Field and Soil Observations in 2020.  This next phase of the Static Pile (fungal rich) Compost Project.
Innovative Approach:
Builds on project launched in 2018-2019
Farmer Centered effort focused on economics, water use efficiency and soil health
Supported by Local Work Group Surveys identifying soil health and water quantity as top concerns
How Impact will be Quantified:
Collect and correlate more data on 16 identified fields, each containing treated (fungal rich compost) and non-treated control areas
Establish open source flexible data platform supporting research data collection
Hold Field Days and results interpretation sessions allowing participants to construct and develop new perceptions, attitudes and strategies for aquifer recovery
Predicted Benefits and Deliverables:
Build capacity among farmers and stakeholders to make and record soil health evaluations
Improve productivity, water use efficiency and lower the cost of maintaining soil fertility in irrigated cropland and forage production 
Develop and begin to share collected citizen accessible digital data on landscape function